SYNOPSIS
A stranger offers Steve a little help with his bladder shyness, only to cause much worse problems.
SPECS
Running time: 12:54
Camera: Canon EOS C300
Aspect ratio: 16:9
DIRECTOR'S STATEMENT
I was working at an ad agency where the men's room had two urinals that were very close to each other—not allowing much privacy. So I had this idea of two men striking up a conversation there, and what if they enjoyed each other's pissing company so much that they decided, "we should piss together again some time." A bit later I came up with a more interesting way for this to come about: That the main character is pee shy, and that the stranger in the next urinal has a little "trick" for that.
TRIVIA
* The restroom scenes were shot at San Francisco's Candlestick Park, and is perhaps the only film to shoot at the renowned stadium exclusively for its restroom facilities.
* Peeing stunts in the film were done using plastic bladders slung around the actors' necks, while the pee itself was made using a mixture of beer and lemonade.
* SPOILER: The film features a surprise cameo by what appears to be John Wayne, a part that was performed using two actors—one as the embodiment of Wayne and the other as voice—played respectively by actor Gregory Scott Bedford and stand-up legend Denny Johnston (as seen on The Tonight Show and David Letterman). Custom facial prosthetics for John Wayne were created by Margaret Caragan with Pandora FX, who can also be seen in Season 6 of the Syfy Network's Face Off.
* For further advice on the production, writer/director Mike Lars White turned to friend and exec producer Barry Chattington, a former music video director for Pink Floyd and Paul McCartney.
Mike Lars White began writing for TV commercials after winning an award for a coffee shop poster in Reno, Nevada. He then worked out of Warsaw, Poland—with his scripts translated into Polish—creating a series of internationally awarded TV and print ads for IKEA and a European mosquito repellent. Mike's essays and prose have appeared in Word Riot, Poor Mojo's Almanac(K), and Dark Sky Magazine, while his work in advertising has been recognized by the Clios, One Show, and Cannes advertising festivals. He has studied at the American Conservatory Theater, BATS Improv, and Upright Citizens Brigade, and has worked alongside such filmmakers as Pawel Edelman (The Pianist), Andrzej Fidyk (Defilada), and Nicola Pecorini (Fear and Loathing in Las Vegas).
Mike is currently at work on his first feature film, and a television pilot.
For more go to www.mikelarswhite.com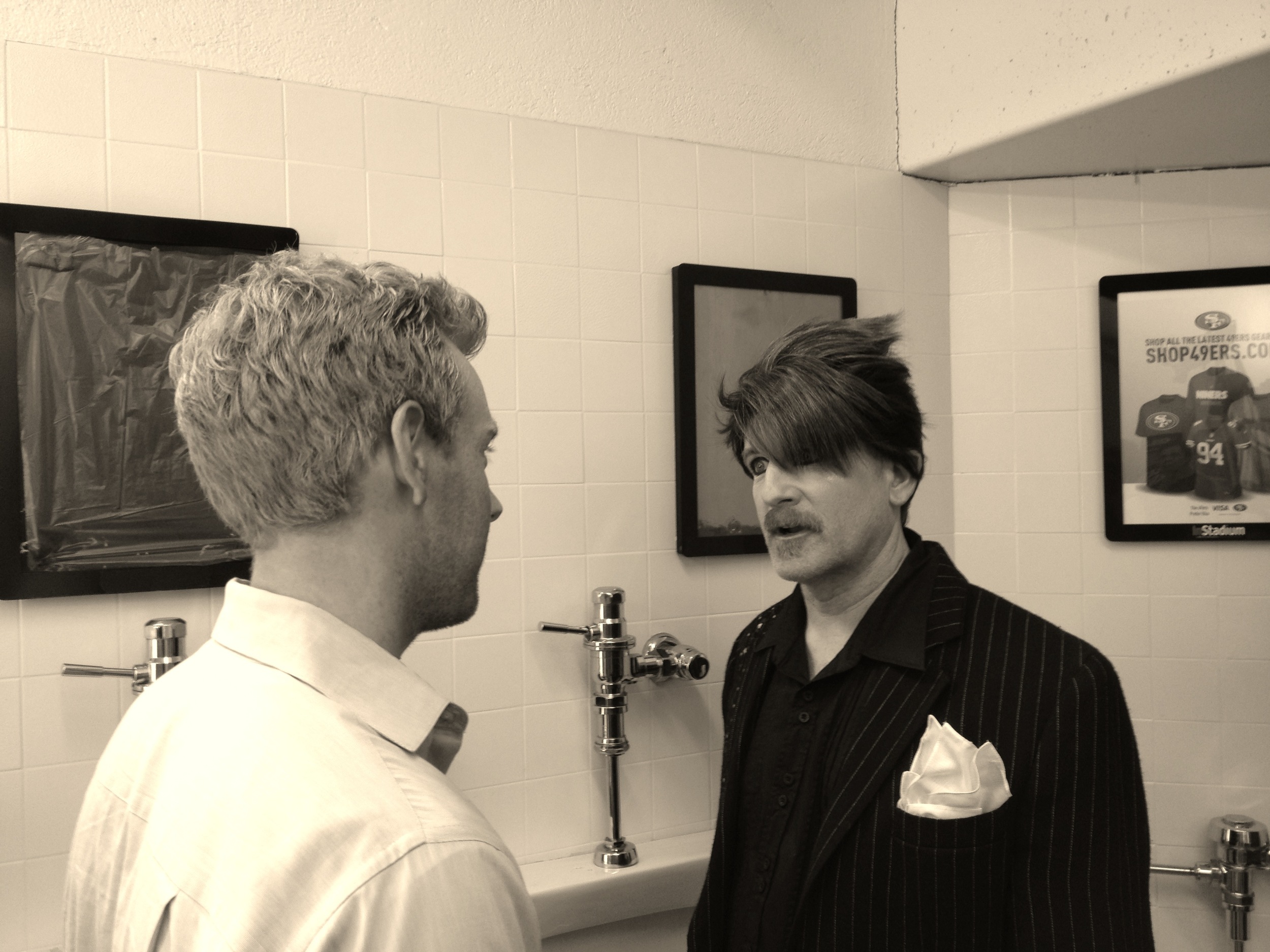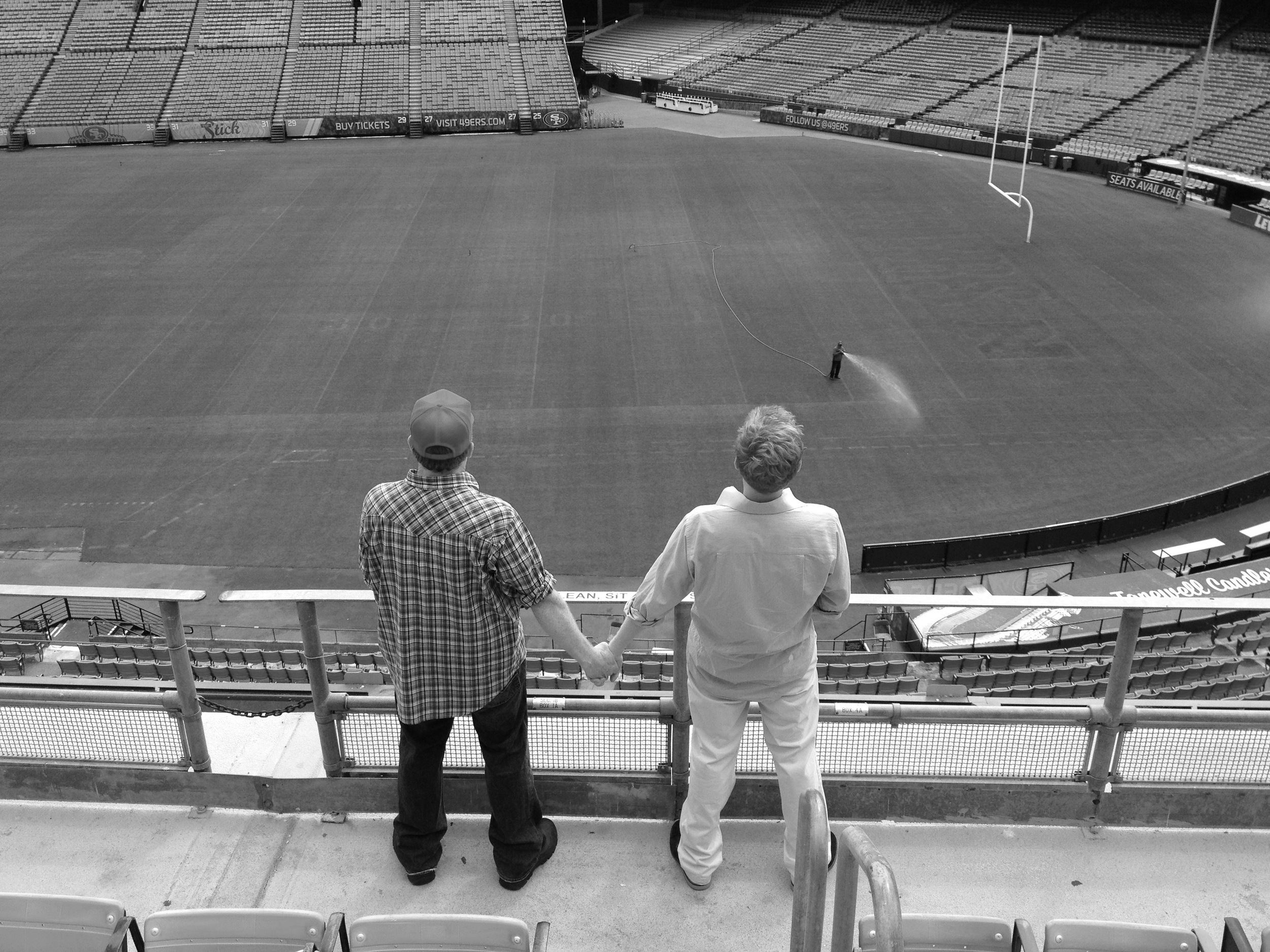 Steve
Jerry
Baby Cakes
The Dancer
JW in the Sky
The Voice of JW in the Sky
Jerry's Guard
Jerry's Waiter
Man in Baton Rouge
Man in St. Louis
Man in Bakersfield
Man in Las Vegas
Restaurant Worker
Guard in Bathrobe
Restroom Patron
Jerry's Crew
Matt Nelsen
W. Robert Miles
Veronica Valencia
Pearl Marill
Gregeory Scott Bedford
Denny Johnston
Daniel Burt
Frankie G.
Raul Delarosa
Peter McKenna
Brad Gottesman
Mike Lars White
Ester Lie
Brendan McElligott
Ed Maramag
Dante Scott Raposa * Ray Medved * James Roy Johnson Sean M. McKenna * Greg White Guillermo Gomez * Eric L. Merritt Hans Meyer * David Blount-Porter * Mario Thurman * James West * Kenny Mac * Shanon Thiel * Marcus B. Pun * Brian Dalder * Marco Martinez * Tony Aldrich * Sophia Rivera * Shalee Fuller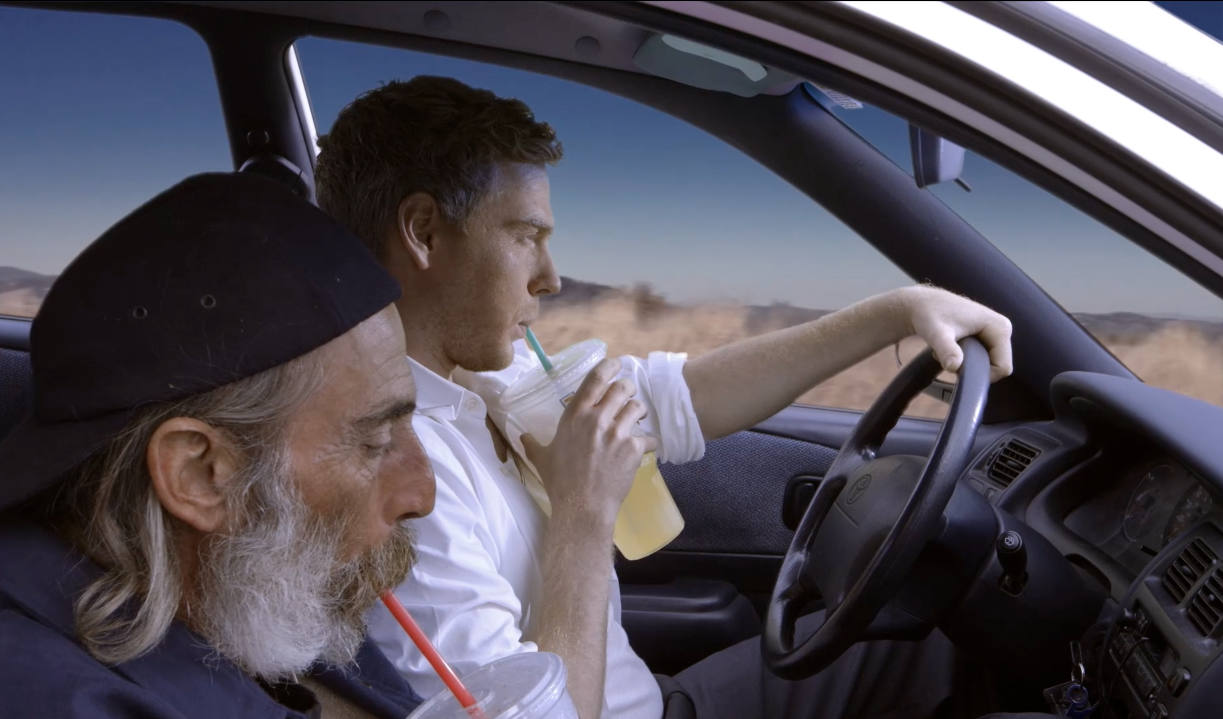 Written and Directed by: Mike Lars White
Director of Photography: Eric Herron
Executive Producer: Barry Chattington
Wardrobe Department Head: Rachel Dagdagan
Special Effects Coordinator: Tony Aldrich
Assistant Camera: Nathan T. Parker
Post VFX: CRGREEN
Sound Design: Isaac Olsen
Marcoco
Art Consultant: Shravan Hegdé
Colorist: Carey Burens
Make-up Artist: Maurisa Rondeau
Wardrobe Assistant: Jessica Davis Brome
Production Assistants: Abdel Eleish / Sophia Rivera
Marco Martinez / Donn Penning
Craft Service: Melissa Freeman
Previz Editor: Cyriac Thomas
Produced by: Tasha Espinoza
Edited by: Jon Felix
Key Make-up & SFX Make-Up Artist: Margaret Caragan
Production Designer: Katy Tiemann
Assistant Director: Harry Katz
Line Producer: Melissa Freeman
Gaffers: Chris B. Hebert
Craig Ryan / Josh Pausanos
Key Grip: Tim Erickson
Grips: Alex Aligo / Josh Pausanos
Eric Skowron / Robert Nelson
Camera Grip: Phill Gee
Sound Recordist: Kenneth Lewis
Script Advisors:
Brad Gottesman / Matt Nelsen / Valentina Curbelo
Special Effects Assistant: Antonio Peter Cortes
JW Audio: Mark Linford / Jody Scott